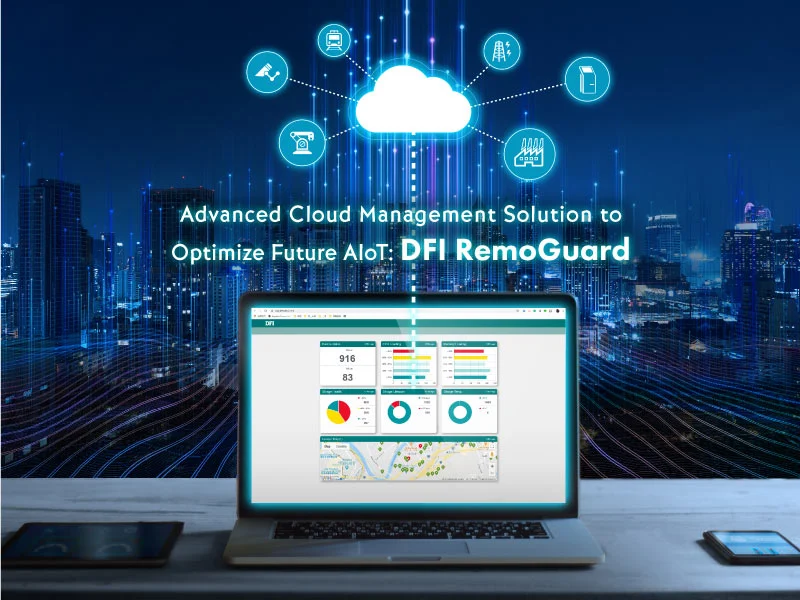 Remote Monitoring and Management: Operate Your Embedded Board/System from Afar
Many advanced facilities have adopted remote monitoring and management technology, but challenges remain for production equipment deployed prior to this technology
The pace at which our technology advances continues to increase. That goes for all segments, from consumer, to commercial, to industrial. Typically, consumer moves the quickest, because failures, while annoying to the user, typically don't cause much trouble beyond a re-boot and a frustrated user. On the commercial side, it's slightly more difficult when a failure occurs, but generally does not result in a loss of revenue.
When you get to the industrial sector, near-100% uptime is very important. While a failure typically would not endanger any lives, it almost always results in a loss of revenue, due to a manufacturing stoppage or slowdown, or some other process having to come off line. For these reasons, while the technology in the embedded and industrial spaces moves swiftly, lots of caution must be taken along the way.
The reasons for this increased pace are many, from newer technologies being developed to stiffer competition, to a desire to increase margins and profits through more advanced automation. It also behooves the equipment suppliers to keep coming up with newer/better/faster technology as means of staying in business.
Remote Operation Equals More Up Time
For the reasons stated above, many suppliers are moving toward remote operation, monitoring, and management for these systems, particularly in the embedded and industrial sectors. Knowing the status of a system at any given time, 24/7/365, not only eases the burden psychologically, but allows an administrator to make decisions in real-time. And those decisions could have a huge positive impact on manufacturing, production, automation, security, or other platforms.
While remote operation, monitoring, and management for these systems is an obvious boon for the operators, the technology is not as prevalent as you might expect. The biggest reason for that has to do with the amount of legacy equipment that's still in the field. "Legacy" is often used as a synonym for "older," and that's the case here. Much of the equipment was deployed before the remote monitoring capabilities were available. Or, the technology was so new, it still had some technological challenges and had not yet ridden down the price curve.
Today, as new platforms get installed, a good percentage of them deploy remote operation, monitoring, and management. The benefits of such a system are many. For example, at the most basic level, a system can be powered on or off remotely, meaning that it needn't run all the time when it's not necessary. If a software fault should occur, the operating system can be recovered from off site.
Embedded APIs (EAPIs) can be deployed from a remote location. The significance of this is that it allows for sensors to be remotely monitored, including temperature, fan speed, and voltage. But more importantly, with the EAPIs, an action can be taken based on the data retrieved from those sensors, thereby averting a system over-heating, or performance at a higher voltage level than necessary.
The EAPIs also allow remote access to various system peripherals, including GPIO, I2C, and the SMBus. It lets the operator know when the system backlight is illuminated, or if the case has been opened without authorization. Finally, those EAPIs can be used to set remote computer watchdog timers. As you know from reading The Watchdog Timer Invokes Automatic Protection in an Unattended Mission-Critical Application, the watchdog timers are critical for protecting your unattended (remote) equipment.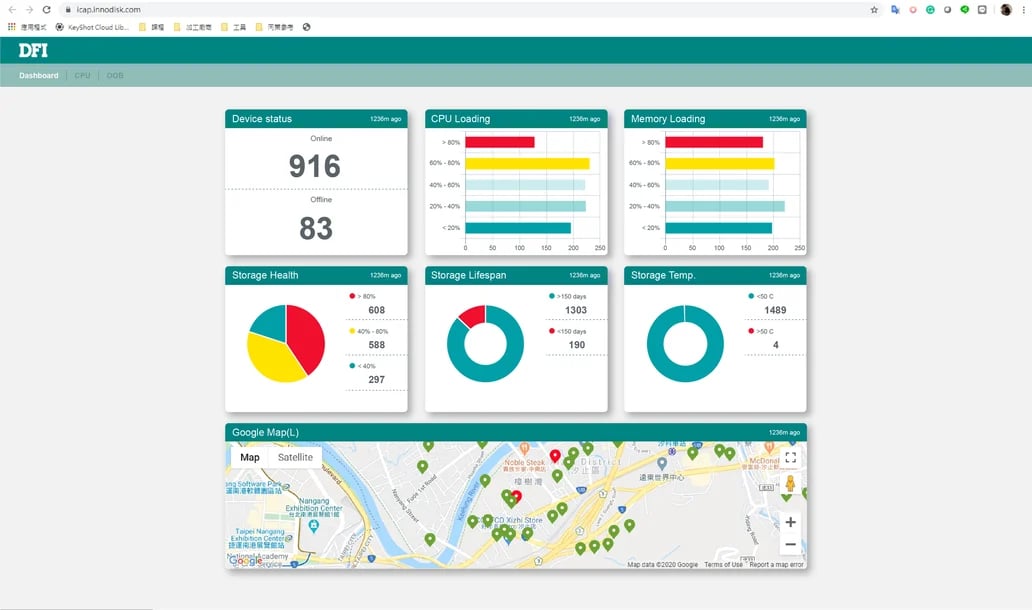 With its intuitive user interface, DFI's RemoGuard simplifies the process of remote operation, monitoring, and management.
One of the best ways to handle remote operation, monitoring, and management is through a dashboard, such as DFI's RemoGuard cloud management platform. Through its intuitive interface, users gain a real-time dynamic view of system status. Alerts can be set with a correlation of logs and events for troubleshooting purposes.
Remote system backup and instant operating-system recovery is a great feature to have, and it's made possible thanks to RemoGuard. With its easy-to-use interface, the dashboard also serves as a remote out-of-band management (OOBM) solution. OOBM provides a separation between your IT and OT networks, or your Edge and private networks, allowing one to remain operational while the other is taken off-line for service. At the same time, the software can be performing a storage health check.

By separating the Edge computing network from the private network, each can be operated on independently, which is enabled by DFI's RemoGuard.
A long list of DFI hardware platforms supports the company's RemoGuard software interface, including most of the company's industrial and ruggedized motherboards:
Need to manage equipment remotely or in bulk?
Get the latest from DFI.
Keep up to date with our latest news and analysis by subscribing to our regular newsletter.